2007 RWA Conference Photo 8
Click on the photo for a larger view and to read the descriptions.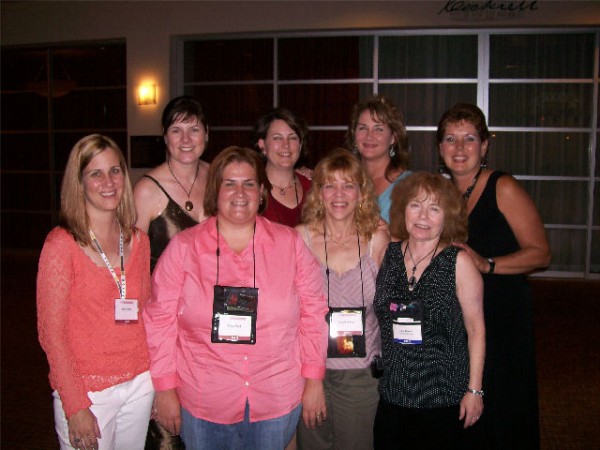 The original critique group
Michelle, Karin, Liz and Edie were a crit foursome, and Amy, Allison, me and Sharon were the other foursome. This was the first time we were all together, and we're still all friends. How awesome is that? And yes, I call us the Amazing Eight because within two years of teaming up, all but two of us are published. Yeah, amazing.
(back row) Michelle Diener, Allison Brennan, Karin Tabke, Liz Kreger.
(front row) Amy Knupp, Sharon Long/Maya Banks, me and Edie Ramer.