2007 RWA Conference Photo 17
Click on the photo for a larger view and to read the descriptions.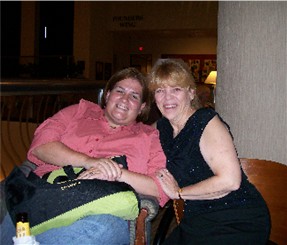 After the RITA, I caught up with Sharon. After years of critting and emails and phone calls where she yanked me back off the edge, it was so wonderful to finally meet her in person.